Coaching is a one-on-one process devoted to a leader's development. It seeks to create a safe place in which a leader can increase self-awareness, identify the best use of their gifts and talents, fortify strengths, gain clarity on leadership challenges and then strategize for addressing them.
---
Inner-Coaching Model™ for Resilient Leadership
… developing leaders who make a difference
Leadership skills are not innate; they are acquired and refined. Our Resilient Leadership Coaching Model™ teaches skills that create transformational change and optimize individual and team performance. These skills help to:
Manage complex interpersonal relationships
Sharpen emotional intelligence (EI) skills
Create visibility as a contributor
Speak up and be seen
Increase self-confidence and assertiveness
Advocate for selves and others
Create a strong leadership presence
Maintain resilience in the face of setbacks
Sustain a positive Inner-Coaching™ voice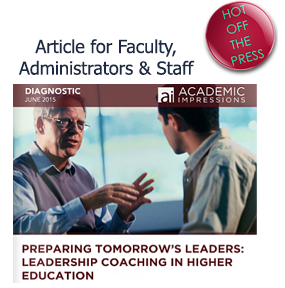 By Beth Weinstock Ph.D & Pat Sanaghan Ed.D
Click on image above to access article
---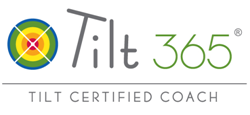 Assessments
…help you leverage the best of who you are
One-on-one coaching is a robust process. When combined with feedback about strengths, personality style, the range of a leader's influence, and what areas of leadership need further development, coaching is exponentially more powerful. At the resilience group we use a range of assessment tools that make the coaching process as effective and individually tailored as possible. When appropriate we work with the following feedback instruments:
The Myers-Briggs Type Inventory (MBTI)
This inventory sheds light on personality style and its implications for communicating effectively with others. Widely used and tested for reliability, it has helped thousands of people understand their own process for sustaining energy, decision making, gathering information and their preferred style of operation.
The Leadership Wheel
(adapted from the Native American "Medicine Wheel") This unique instrument gives feedback about style preferences, innate ways of perceiving the world, and becomes a map for how to best understand and communicate with diverse types. The process is always lively and fun while helping groups and teams use each member's best contribution.
The Tilt 365 Positive Influence Predictor
This is a strength-based assessment that highlights leaders' strongest areas of influence, and their blind spots, by collecting feedback from people who work with them, for them, and those to whom they report. It then clarifies where the leader can focus their efforts for maximum impact on an organization's creativity and innovation.
---
Invest in Yourself
… be the be force behind your own professional success
Preview the Tilt 365 by taking the True Tilt Snapshot
a short version of the original Tilt 365 which is free, user friendly, and you can do it yourself. Click on this link, answer the questions and receive your feedback. If the results intrigue you, you can initiate the fuller and complete Tilt 365 with us. (For additional information on the Tilt 365 Model see tilt-inc.com/tilt365)