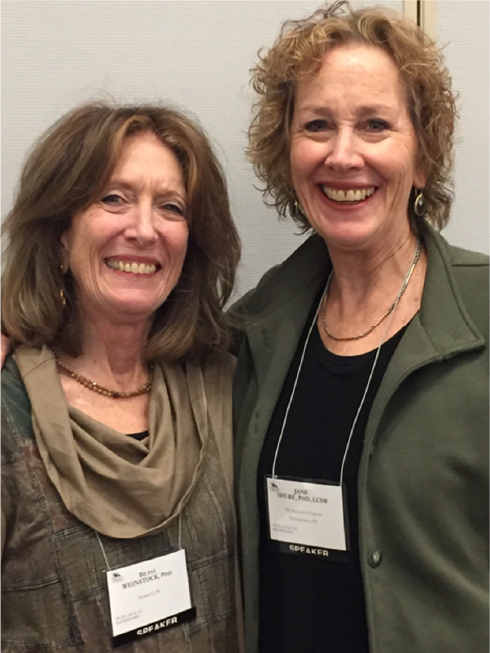 Develop an Inner Coach More Powerful than Your Inner Critic
Nationally Recognized Experts In Our Field
We met years ago while taking a master's class in family therapy and have been work partners ever since.
As psychotherapists, we have each had a private practice for 35 years. Together we have taught and trained thousands of healthcare professionals on issues related to shame, resilience, body image and trauma.
We recognize that negative self-talk – the voice of the Inner Critic – is a powerful inhibitor of well-being and success. In the process of therapy we help people build skills for positive self-talk that strengthen resilience, self-esteem and the healthy core that lives within each of us.
Our work supports clients to claim strengths, overcome resistance to change, expand perceptions, mobilize forward movement and fortify their human spirit.
We hope you will take a look at our psychotherapy pages to learn more about shame, anxiety, depression, trauma, eating disorders, body image, mindfulness and stress reduction. You many also want to take a look at our publications page for our writing on these topics.