Even Successful Women Struggle with Negative Self-Talk
Many women live with the negative self-talk of an Inner Critic that generates worry, increases stress, thwarts courage, and inhibits professional development, career advancement and one's leadership capacity.
Women we work with talk about feeling like an imposter, despite great competency and achievement. This "imposter syndrome" creates fear of being "found out" and generates anxiety that undermines confidence.
Our training programs presents the Inner-Coaching™ Model for Resilience and offers tools for developing a smart Inner Coach to counteract negative thinking and self-doubting messages. It teaches strategies for promoting positive self-talk and supports the growth of self-confidence. Participants will learn how their own Inner Coach can influence and empower their leadership.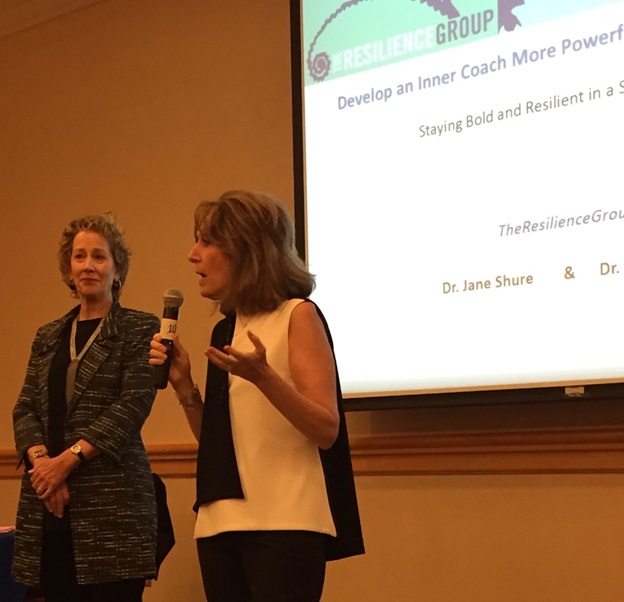 Our Program Topics:
Strengthen the Voice of an Inner Coach to be more Powerful than the Inner Critic
Sustain Courage, Confidence & Resilience
Managing Stress during Uncertain Times
Fortify Resilient Leadership
EVENTS FOR WOMEN'S LEADERSHIP